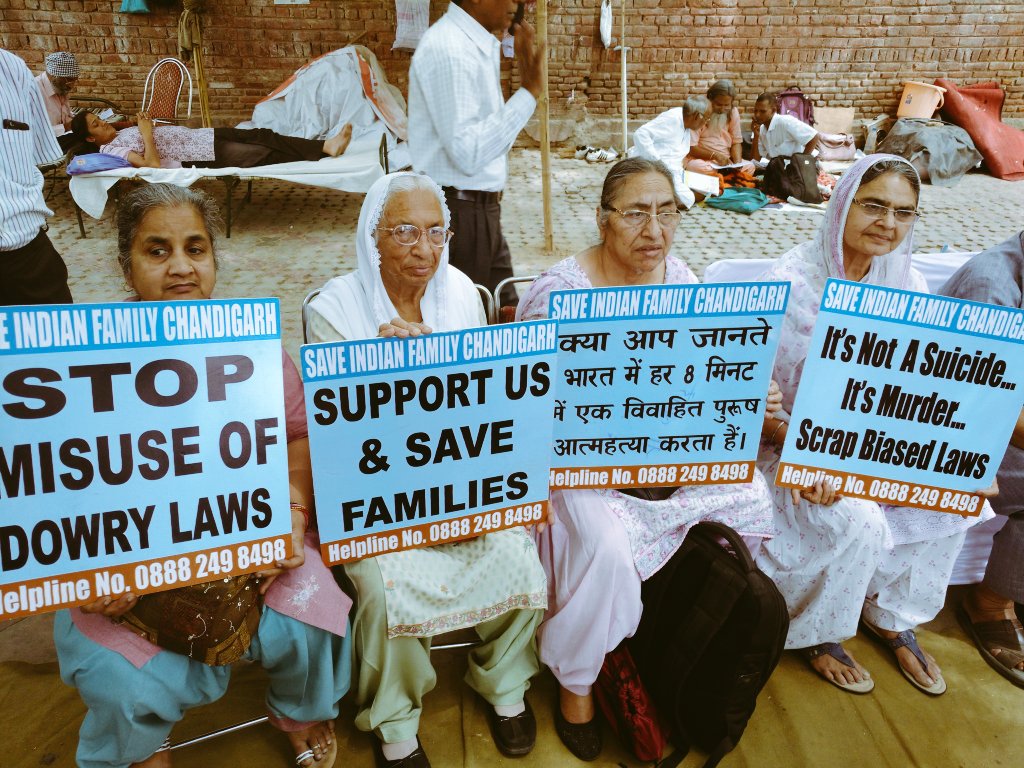 It had to happen somewhere some day, right? But starting from nowhere else than India is a bit surprising for me too. A lot has been said and done in favor of women's rights, feminism et al, which consequently led to separatism, instability of society on the whole, and promoting hatred for men (for sure) regardless of the behavior and character that different men possess respectively.
It has almost become an established perception or norm among the women that "men are all the same" and should be "viewed as the same" because…uh, it's more hypothetical than real and you know that. But hey, that's my view and I say this because I simply felt like this in my experience. Of course, when I was a kid it was altogether different then though being raised up in a feminist family, I did have question marks in my mind then too.
"No Commission. No Laws. No Govt Funding. No Care or Support for Men. Why Hate Men so much?" — asks an activist @koolbhav on #satyagraha4men
This, and a lot more angst against pseudo-feminism comes to a platform now. They call it "Save Indian Family" and have a website http://www.saveindianfamily.com that provides pretty useful information, case references, and also a helpline number for men suffering from pseudo-feminism or victimized under fake cases. A brave step towards getting back to "normal" aka traditional family norms. I will personally go check out what this is all about and write more after I gather more information about it.
But seriously, has feminism peaked? Or it just went way beyond what was desired of it? I can tell you there's hundreds of women (to my knowledge) who went beyond ethical limits as an activist and have ruined their families, who regret what they did maybe unknowingly, and want to return to traditional family values but just hesitate to accept it and commit themselves to mainstream norms because they're so surrounded and buried under hatred-spreading, biased, isolated & frustrated kind of fraternity that it seems to them that they'll kind of become left-alone if they were to get back to family norms.
Anyways, for all those Indian men who feel like you're suffering from pseudo-feminism or your wife threatens you or your parents every now and then to evoke any fake case, or if you're really depressed due to such reasons, here's the helpline number for you guys:
08882-498-498
You can find many more district-wise helpline numbers here:
http://saveindianfamily.in/index.php?option=com_content&view=article&id=132&Itemid=436
If this helps even a single person or a family then I'll start believing I'm a superman:) Until next post, take care.